Individual Meditation Support Sessions
Individual Meditation Sessions - Contact heather@heathersundberg.com

Why Individual Sessions?

Whether beginners or advanced, many students of meditation find that an ongoing
personal relationship with a teacher is important to maintain inspiration for meditation
practice and navigate the personal/interpersonal issues involved in bringing the
practices of mindfulness and compassion more fully into your life. Heather offers
once a month meditation-support sessions to individuals in person or by phone on a
30 minute, or 55 minute basis.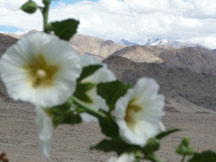 What might meditation-support sessions include?

A typical meditation support session may include intention setting, followed by a short
check in about your meditation or daily life mindfulness practice, followed by in depth
transformative work around bridging your spiritual practice and your daily life and relationships.
Common topics explored in the sessions include:
- Checking in about meditation practice, including teachings & instructions to
deepen practice.
- Bringing the tools learned in meditation into daily life situations.
- Working with limiting self-judgments, difficult emotions & relationships.
- Celebrating growth and transformation, supporting integration.
Sessions could also include ritual, writing, singing and movement as appropriate.

How much does it cost?

The sessions are offered on a sliding scale donation basis:
55 minute session $110-175
30 minute session $65-100
Heather's entire livelihood is sustained by donations, and she thanks you for
supporting her work by offering generously.

What modalities influence Heather's work?

In addition to her years of meditation practice and teaching experience, Heather's
work with students is influenced by her training in Somatic Experiencing, a
body-based trauma therapy developed by Peter Levine, as well as her training in
Hakomi mindfulness-based somatic therapy. Heather's work is also influenced by her
love of ritual, singing and chanting, writing, and Qi Gong.

Whom might the work be appropriate for? What are the committments?

These days, Heather's individual practice remains consistently full.
The sessions are not available on a 'drop-in' basis, but for students who are interested in ongoing inner work.
Heather prioritizes new students in her individual practice who sit retreats with her.
She asks her students to sit retreat with her at least once every 18 months.
She also maintains a wait list for future openings.
The sessions are not to be used as a replacement for psycho-therapy.